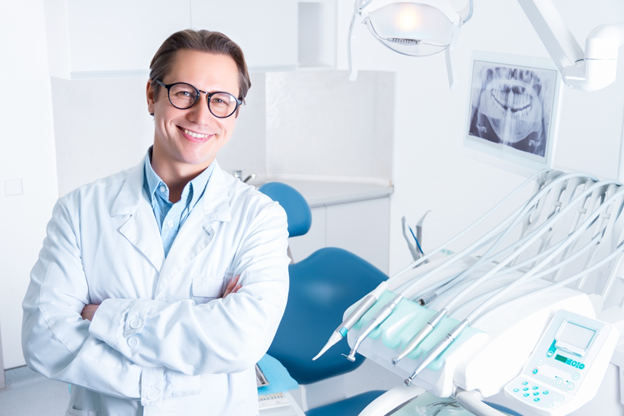 Looking for a dentist does not mean a person who is there just to clean your teeth. It is much more than that. Since your health depends a lot on your oral health, you need to keep your teeth healthy and clean. The dentist means a person, who is always there to think about the betterment of your family in prospect to your health. It is because of the dentist that a dental clinic is trusted by people for any dental procedure or in case there is some emergency.
Here are few tips that you can consider while searching for a good dentist for you and your family:
Consider the Basics First: You may have to visit the dentist frequently. So it becomes important to see that the dentist is near to your home or office. The timings of visit hours also suit you and your family members. A good communication between the doctor and the patient is very important so check if you need interpret services in the clinic. It is also important to see if the dentist is a member of the local dental associations which will provide you an extra security.
Start your Search: After considering the basics, your search may start from checking a good dentist on the Internet, newspapers, advertisements etc. if you are a member of some local group, then social media also can be quite helpful and there are chances that you may get a dentist very nearby but also remember one thing that the dentist should fulfill all the requirements that you are looking for. You can also ask your trusted friends and relatives and if you find a particular name, you can visit the dentist by yourself for further inquiries. Even if you find the dentist bit expensive, you always can take the help of local-health-department. After you get the list of a couple of dentists, you can check about them on the Internet.
Calling and Meeting: Before you finalize a particular dentist, don't be hesitant to call the dentists on your list but first make a list of questions you want to be clear about. If you visit the dentist in person, then keep your previous records with you so that the dentist can have a look at your dental history. Also check if the office staff is welcoming, and the office is clean and comfortable.
Questions to be asked: Ask the dentist if he will explain your dental health problems and will he/she provide any instructions regarding dental health. Ask their way of handling emergencies outside visiting their hours and also ask if they provide any financial options to bear the cost of the treatment. It is also important to know if they keep a record of your dental problems so that it can be handy for future reference.
You must choose a dentist who can be an advisor and a partner who can guide you well whenever you are facing a dental problem. If you are looking for an experienced dentist Bundoora, you can visit the Bundoora Family Clinic – a well known name to handle dental problems.