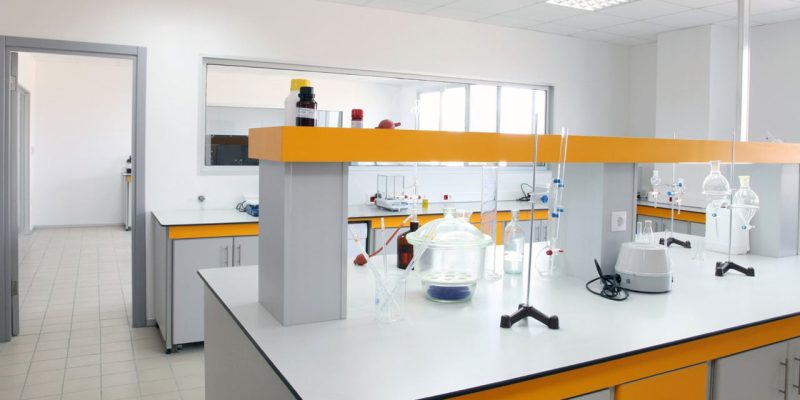 A lab bench is a working tabletop that serves as a workstation for conducting tests, storing basic equipment, etc. It is commonly found in scientific laboratories in the chemical and life sciences sectors.
Often, bench tops are resistant to chemicals, shock, and ultra-violet rays from the environment. Their surface is usually made impenetrable with a high gloss finish to prevent contamination. Stainless steel, epoxy resin, plastic laminate, and phenolic resin are the commonly used materials in the production of lab benches. However, you can also produce high-quality benches from maple blocks, HDPE, ESD and other solid surfaces.
A lab bench is an essential tool in any modern laboratory. Although getting a brand-new bench is a great choice, a lightly used one offers similar benefits at a cost-effective rate. If you're wondering why you should consider buying a used lab bench, keep reading and learn more about why it would make sense.
1. Cost-Effectiveness:
High-quality lab furniture is cost-effective and offers great value for its price. Since the laboratory environment is always evolving, there is a constant need to change, revamp and dispose of furniture pieces accordingly.
You will most often find the best quality items in the used laboratory equipment markets. If you source high-quality furniture pieces from these locations, it saves you money for repair and maintenance over the longer-term due to the durability of the material used.
2. Reconfiguration:
Before buying new products, you must have a mindset of shopping for sustainable products. As your operations evolve and grow, you can adjust many used lab benches to fit your expansion needs as per your requirements.
This is essential when reconfiguring lab spaces to provide room for other furniture or equipment in the laboratory. They can also be moved and adjusted into larger spaces without getting new furniture pieces.
3. Durability:
Buying high-quality laboratory furniture requires investing money into the right materials for the long run. Materials prized as high-quality often require little to no maintenance over a long period of use. However, you should consider the material, from which the furniture you're about to purchase is built from, to have a better understanding of its management and maintenance.
4. High-Functionality:
Lab benches are very useful for conducting different experiments and lab tests across various segments of the industry. They are sometimes used to carry out non-experiment-based functions, like tasks to organize work, or just a stable, flat surface to work on. Lab benches come in different sizes, styles and shapes to suit any function and lab specification. Their multi functionality makes them useful for grinding, cutting, etc., while also providing a wide range of benefits for the lab.
Used lab benches may be small and inexpensive, but they provide a wide range of benefits for the laboratory. They allow for easy mobility between lab stations and have many aspects of safety built in.
Finally,
In addition to a host of traditional functionality, lab benches are also quite mobile, reconfigurable and inexpensive, while also providing many benefits for a conventional laboratory. This makes used lab benches even more durable and cost-effective while performing tasks in the lab.